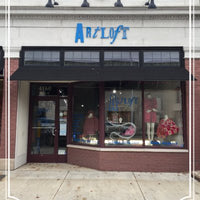 ArtLoft - A Small Shop in a Big City
ArtLoft offers a large selection of ALESSI-Italia housewares and watches by internationally acclaimed designers. We also sell functional art from around the world and a large selection of Judaica from various artists.
Expect to find luxurious lines like Michael Aram, Jonathan Adler, Sid Dickens, Carrol Boyes, Pablo Designs, along with unique, statement clothing from Desigual and shoes from All Black and YellowBox. Plus one-of-a kind jewelry that ranges from classic to whimsical.

We also offer a boutique Bridal registry in store and online! If you don't see what you're looking for? We probably have it! Just give us a call at (313) 818-0023.
Our Featured Styles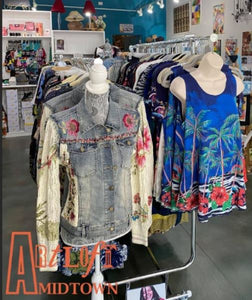 Women's Fashion
Shop local and keep your wardrobe hip and stylish with the latest fashions. Rachael Adadevoh-Woods will help you select from the most beautiful designs so you look amazing when you go out!
Desigual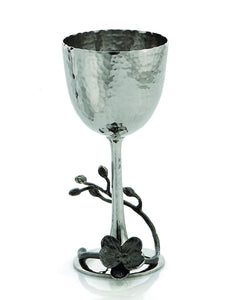 Judaica
ArtLoft specializes in unique, tasteful Judaica. We will help you select the perfect wedding, engagement, bar/bat mitzvah or anniversary gift for your friends and family that they'll cherish forever.
Judaica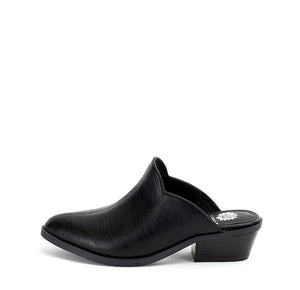 Shoes
We search high and low to offer top-quality footwear brands. We provide a wide selection of gorgeous shoes that will add to your fashion ensemble -- whether at work or out on the town.
Shoes
What Our Customers Are Saying...
ArtLoft is as amazing as its owner Rachael! I did my holiday shopping here a few years back...If you have the means and are looking to support a local business, I would highly recommend purchasing from ArtLoft online, and visiting her store when businesses reopen!

Martha Jane
I love the class, style and quality of the clothes and home items. It's really nice to see men looking at the John Lennon Collection and Desigual brand clothing. Women are loving and purchasing coats, wraps. My holiday request for my kids are the Clara Clark sheets!

Michelle D.
When I first walked into ArtLoft I was a bit confused trying to figure out exactly what type of store this is. I immediately could tell it's very trendy, but I saw women's clothing, bedsheets, African art, and Judaica. And that's when the owner, Rachael Woods, introduced herself to me. She basically described it as a little of everything.

Jason M.
Every time I go into ArtLoft, I literally love everything and try to buy everything! There are always fantastic adventures waiting for me at ArtLoft Midtown and I love shopping on the website so much too!

Patricia Cunningham